CP-KC-V Aluminum Ground Mounting System
| | |
| --- | --- |
| Type: | Soil |
| Material: | Aluminium |
| Inclination: | Customized |
| Warranty: | 10 years |
This email address is being protected from spambots. You need JavaScript enabled to view it.
Product characteristics
CP-KC-V Aluminum rack mount solar systems are very flexible in design, they can be used in many types of solar installations such as ground mount and concrete roof mount.
Anodized aluminum brackets are more resistant to corrosion and more durable.
Reliable and easy to install.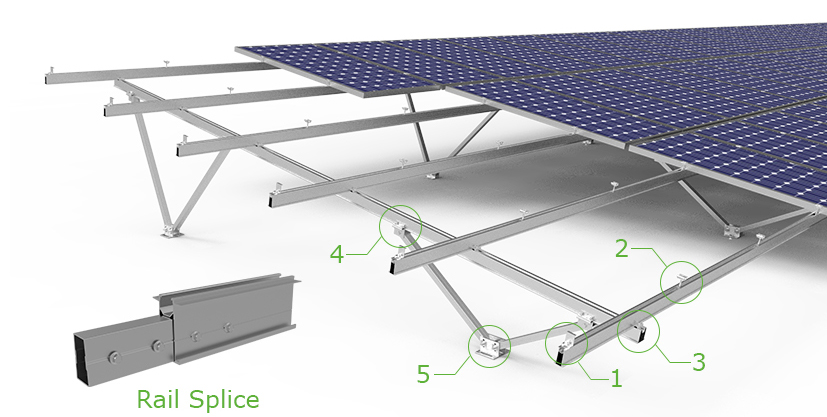 ---

ADVANTAGES
The unique design allows the mid clamp/end clamp to quickly enter the desired position at any position, saving a lot of installation time.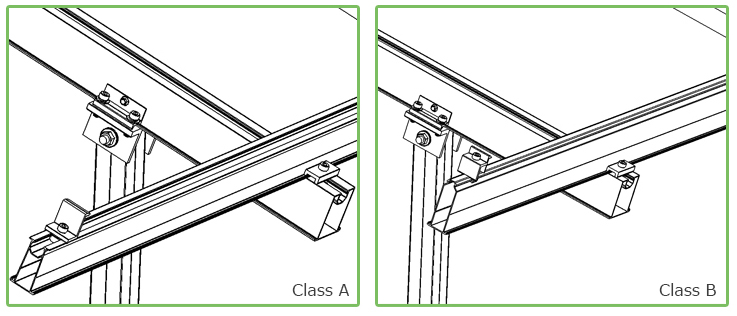 Class A: Regular Rail

Class B: Hook Type Rail

High Pre-assembled, saving installation time and labor cost.

Before delivery, we will assemble and fix the parts to be positioned in advance, so that you can save a lot of installation time and labor cost.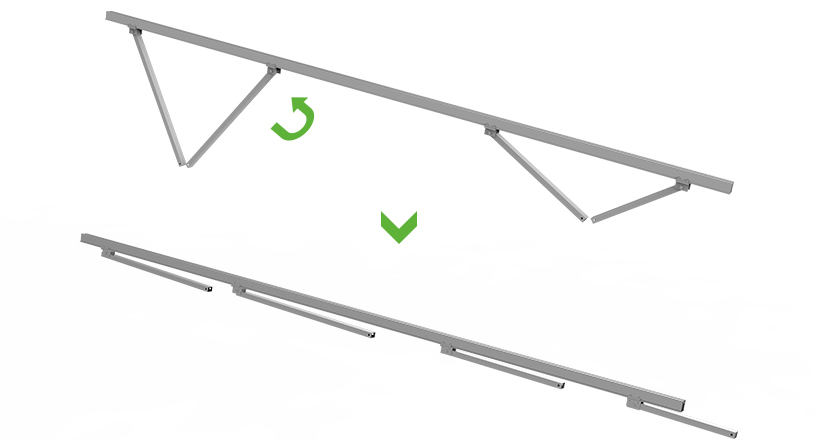 The huge adjustment range can help you better install the bracket in different terrain.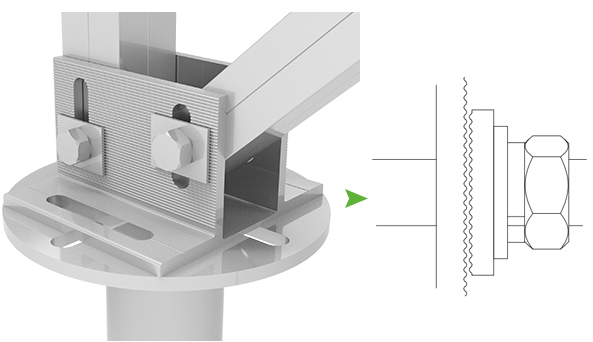 Unique anti-slip groove helps you firmly fix the position when adjustin.
FOUNDATIONS

Ground screw options
The following shows the conventional size, the conventional length of the solar ground screw is 1200mm / 1600mm / 1800mm / 2000mm, and the customized length is less than or equal to 3200mm.
STRENGTH CHECK

Accurate calculation
Each ground mount solar racking design provided by CORIGY SOLAR is based on careful calculation by the team of engineers.